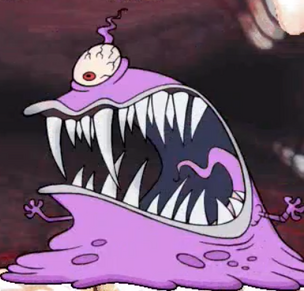 The Gum Monster is a huge creature made out of chewing gum. It has a gigantic mouth and very sharp teeth. Found at the end of The Mouth, Ned must break its teeth and have the monster try to chew him to no avail in order to beat the level.
Albeit its monstrous appearance, the Gum Monster is harmless to Ned.
Ad blocker interference detected!
Wikia is a free-to-use site that makes money from advertising. We have a modified experience for viewers using ad blockers

Wikia is not accessible if you've made further modifications. Remove the custom ad blocker rule(s) and the page will load as expected.